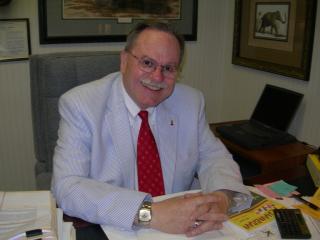 In Memory 1938 - 2022
Ron was cofounder of TREES, Inc. in 1975 with Bill Whisnant.
In 2000 he received the prestigious "Bill Tune" award from the Tennessee Real Estate Commission as "Educator of the Year".
He graduated from Virginia Tech. An Associate member of Chattanooga Association of Realtors, a member of REEA & REBAC. Ron was very active in Masonic & Shrine activities and was an Elder of the Second Presbyterian Church in Chattanooga.