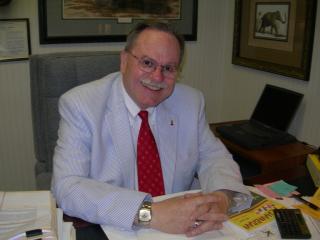 A-REP, C-CREC, CTG
Ron is co-owner and President of TREES, Inc. He has been a Tennessee Real Estate broker for over thirty years and in the Mortgage business since 1965.
Ron also holds an Appraiser Trainee License, Auctioneer Apprentice License and an Insurance License.
In 2000 he received the prestigious "Bill Tune" award from the Tennessee Real Estate Commission as "Educator of the Year".
Ron has authored several books on real estate and is a contributor to textbooks currently being used in the TREES courses.
He is a graduate of Virginia Tech. An Associate member of Chattanooga Association of Realtors, a member of REEA & REBAC. Ron is very active in Masonic & Shrine activities and is an Elder of the Second Presbyterian Church in Chattanooga.