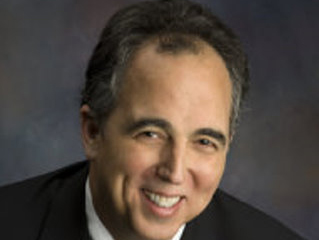 Randall Fly, CRS
After completing high school in Nashville, Tennessee, Randall attended the University of Tennessee Martin. His university studies were interrupted in 1971 when he was called to serve a distinguished tour of duty in the United States Navy during the Vietnam conflict. After service he returned to complete his education and begin his career in sales.
For the past 30 years, Randall has served in various sales, sales management and executive sales positions. he has continued his education in his chosen profession by attending numerous advanced selling courses including the "Counselor Selling" program at Larry Wilson's Pecos Ricer Executive Training Center near Santa Fe, new Mexico.
Randall was formerly a senior associate of the Spectrum Business Resource Center, a business think tank and services group headed by Larry Womack, author of outcome Management, (AMACOM BOOKS, 1995) consultant and educator.
Having been active selling real estate since 1995, he currently holds a Tennessee Real Estate Brokers License and carries the Certified Real Estate Specialist designation.
An instructor for TREES, Inc since 2005, Randall is certified for Pre-Licensing courses, the Course for New Affiliates and continuing education courses. "As an instructor for TREES, Inc., I am honored to be able to, in some small way, help people begin their journey to a career change that has the potential to change their lives."
Active in several charitable organizations, he is currently an Elder in the Lutheran Church and past Board Chairman of the H.O.P.E. Learning Center, a non-profit organization dedicated to helping people learn English as a second language, while developing technology skills designed to integrate recent immigrants into today's rapidly changing society.